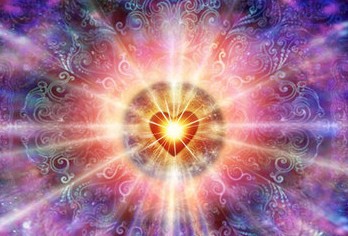 Through transmissions of awakening and healing frequencies supports individuals on Sacred Heart and Soul Journey to unfold and initiate their natural healing abilities and to realign with their pure essence and authentic self.
Provides Spiritual Teaching and Healing to circle groups and to clients privately, offers one-to-one consultations as well as distance healing.
Healing transmissions are set within a peaceful and Sacred setting, inspiring and supporting you on your Spiritual Journey and to help you to rely on your own Divine connections as a True Source of inspirations and guidance.
Sacred Fire Moon Healing Ceremony Workshop
Reiki Courses
Ayurveda & Reiki Complementary Healing Treatment (1-to-1)
Spiritual & Life Mentoring Session (1-to-1, email)

Ps

ychic

& Spiritual Self Development Journey Course

Sacred Tours UK
Venue:
Sanctuary Temple London
5 min from Royal Oak
Station
Sacred Fire Moon Healing Ceremony Workshop
With the energy of love, community and spiritual oneness, we will facilitate the ritual by creating a Sacred Fire Ceremony using Native American traditions, which will center on clearing negative energy and cleansing our body, mind and spirit through rituals and healing prayers with the intention of bringing balance and harmony to ourselves and the people in our lives.
The Sacred Fire Healing Ceremony will re-connect you with Your true nature of pure heart- centered consciousness, where you will receive healing on all levels.
Those energies in our lives, which no longer serving us, these can be given to fire to consume.The new dreams we are dreaming to achieve, the destiny we are reaching toward, this can be brought to the fire to be nurtured to the forces of nature, the Divine Spirits and Masters, Angels and our Higher Selves, which supports us at all the times.
Sacred Fire Healing Ceremony is started by opening sacred space. In this space we leave behind the affairs of ordinary life, the bustling world of meetings and schedules, and prepare to meet the divine. Sacred space allows us to enter our quiet inner world where healing takes place. Within sacred space our burdens become lighter, and we can be touched by the hand of Spirit.
Sacred space is a healing sphere that is pure, holy and safe. Everyone within this space is protected. Sacred space creates an environment where our defenses can be lowered, where we can explore our soft, tender underbelly. Sacred space also gives us access to the luminous healer-the medicine men and women who assist us form the Spirit world.
Bring with you some offering to the fire (seeds, incense) in exchange for the healing and energies which you will receive from the fire flames.
Often we invoke assistance using the breath, blow into your prayers, needs, desires: What is no longer serving my growth that I'd like to leave behind? What is the destiny I'm awakening to? What is my prayer for my family and friends? For my community? For Mother Earth? With your breath, give those prayers to the fire. You may at this point feel gratitude to the Fire, to Mother Earth, to all the energies which are blessing your journey.
We will close the Ceremony in a Circle of Love, Peace and Unity.
On that Event you will experience:
Opening
Heart Attunment
Meditation
Votex energy healing and transformational power of the Sacred Fire Ceremony
Sacred Personal Reconnection & Alignment
Unfolding Authentic Beingness
Inner Peace Expanssion
Opening Sacred Space
Offering
Profound Healing & Transformation
Past Cleansing & Future Dreams Nurturing
Spiritual Integration & Support
Realignment with the Guides and Spirits
Ancient Wisdom of Earth Honouring Ritual
Closing Ceremony
Sharing & discussion
Integrate, Transform & Heal through the powerful cleansing of past experiences and manifestation of future dreams through fire flame connection.
 London                                 7 pm -  9 pm                                          £10
Holistic Reiki Healing Treatment Session
Venue: Holistic Clinic
London,  5 min from Royal Oak Underground Station
What happens when you come for a Soul Session:
Reiki is drawn through the practitioner and the recipient's body will draw the energy to those parts of their body that require it.
Energy enters through the practitioner's crown chakra and passes through the upper charkas to their heart and solar plexus chakras and passed through arms and hands to the recipient. The practitioner passes Reiki through a purified channel that is opened by the attunements.
A soul session is a time to reconnect with the essence of who you are, rebalance and align different aspects of your being and receive support on your journey of expansion.
Common benefits of a session are reduction or removal of physical pain, accelerated healing, deep relaxation, mental clarity, increased confidence and wellbeing.
Reiki Healing 1:1 hands-on-treatments (an hour)            £ 45    1h
Concession                                                                  £ 35    1h
Ayurveda & Reiki Complementary Healing                £ 55    1h            
Reiki Distance Healing (adult, child)                            £ 30    45 min
Whenever you are unable to visit for the treatment healing, you can call or e-mail to arrange the distance healing in the time convenient for you. You will need to find peaceful place where you could lie or sit.
Reiki flow of Universal Energy will heal you on physical, emotional, mental and spiritual level.
Power of Reiki will help you:
increase and balance your energy (physical and spiritual)

relieve stress

speed healing of injuries and illnesses

release addictions, toxins and emotions

expand your spirituality and creativity

feel deeply relaxed and calm
For more information on scheduling the Healing appointment or Distance Reiki Healing  and its Venue, please do not hesitate to contact me.
Reiki Courses (I, II & Master III level)
Venue: Sanctuary Temple, Shrine Room
London, 5 min from Royal Oak Underground                     2014
Rei-ki

, meaning

Universal Life Force Energy

, is a centuries-old, energy-based healing and self- development system that originated in Tibet. Some people choose to call this energy the Universe, Divine, Creative Energy or God some call it intelligent and loving energy or natural energy that exists around us. Hands-on-healing and distance healing has been used by every major religion, as well as countless spiritual groups and people as a natural method of passing energy.
Reiki is the possibility of enlightenment, of complete fulfilment and inner contentment, the answer to all your questions.
Outline of the Courses
On that Course you will:
Learn about Reiki History, Healing Energy, Chakras
Receive Reiki Attunment & Accelerate Your Light Body
Learn about Reiki Symbols, how and when to use them and theirs profound meaning
Learn how to use the healing for yourself and others through practical exercises
Experience Energy Exchange & Meditation
Reiki Certificate and Manual for guidance included
Reiki I                                                                                                          
Provides you with the skills and Attunements necessary to channel Reiki healing energy for yourself, your family, your friends and animals/plants/the world. Awake and discover your natural healing abilities, Divine, personal path and life mission.
Reiki II                                                                                                           
Strengthen your Reiki flow and learn how to expand your use of Reiki. This is a powerful workshop includes the Reiki symbols, distant healing techniques, affirmation and beaming Reiki energy.
This course may be taken for your personal benefit as well as enabling you to practice Reiki professionally.
Master Reiki III                                                                            
(Master Practitioner) Powerful advanced techniques to develop & improve your Reiki practice, for your clients and self. Advanced represents a quantum shift in your healing ability enabling you to release deep seated blocks in yourself and others. You will receive the Master Practitioner Attunement and the Master symbol.
Reiki I                                                        £ 65 (10.30 am - 6 pm Sun)
Reiki II                                                       £ 75 (10.30 am - 6 pm Sun)
Master Reiki III                                       £ 144 (2 days 10 am - 6 pm Sat - Sun)
Reiki Certificate and Manual included
Register your interest
Register your interest by contacting us here...contact
Upon registration & payment you will receive guidance for preparation to your Reiki Attunment and address of the venue. All courses are held in London.
Mentoring and Coaching help for your Spiritual and everyday Life Journey Session
"The real key to helping another is not just about having intuitive answers, but more importantly, from having intuitive questions."
It is our passion and calling to provide facilitation support for people walking the Spiritual Path, but not limited to. It can be utterly invaluable to share your journeying experiences with another - someone who can hold the space and act as an empathic mirror so that you may see the challenges you face more clearly, and perhaps a catalyst too, so that you may activate the next step- someone who understand your feelings.
Facilitator combines intuitive guiding and psychic abilities to help you discover your true self, your gifts and possibilities for a happy outcome.  
Facilitator developed intuitive skills to help people unravel the authenticity at their core. We're helping strip away blockages, distortions, energy implants and karma. We're focusing on unleashing the soul to help you lead a more fulfilled, creative, sustainable and successful life.
You can often begin an engagement with a facilitator simply via email with no complexities. You'll find a fair degree of advice and support offered, which may then go onto a more formal arrangement for deeper, intensive support.
Discover more:
Spiritual & Life Coaching
Higher State of Perception
We each came here to discover the truth about what we are, to feel the abundant freedom of inner peace. Within us lie the answers to every issue or problem we face in our lives. Frequently however, those answers are clouded by thoughts, fears, worries or illusionary goals and ambitions that distort our view of reality and limit our ability to perceive the truth.
At Sacred Spiritual Centre we believe we really have to get 'above' the issues facing us to truly understand what they are revealing to us. We achieve this by working from a higher state of perception where our souls connect thereby helping you see our absolute authentic reality beyond the distortions. In so doing, we get to understand our true purpose in life and this incarnation, which shapes everything that, happens to us.
What type of help is available?
From this higher state of perception, greater clarity unfolds, the answers are uncovered and tools provided to help you walk your true path - the life you were destined to live. The approach can provide advice and assistance across a wide range of areas including:
your true life's purpose

relationship and transformation

career path and goals

anxiety, fear, worry and stress

lack of self esteem

spiritual unfolding

finding peace and happiness

awakening

Journey of Ascension

Angelic Messages
The work is carried out using a unique blend of one-on-one interaction synthesising guided meditation, soul connection and highly perceptive questioning. Our purpose is to connect with your unique higher guidance and thereby reveal your own wisdom. We'll activate and dissolve blocked karmic energy.
Mentoring or Coaching?
There are two types of service available: Mentoring and Coaching:
Mentoring:

this is a much more informal and open-ended engagement, where you connect with a facilitator only via email. You can exchange as little or as much and as frequently as you agree between you. It has an informal and flexible service.

Coaching:

these are pre-agreed formal coaching sessions face to face. Their purpose is to deal with a specific issue you're facing right now. They can either be as a one off session or a sequence of up to four.
To ensure that the guidance is of real benefit to you, simple and yet powerful tools are provided to apply in your daily life.
Pricing
The pricing is flexible depending on your requirements and ability to pay.
We wish to help anyone who is genuinely looking for assistance. And so our facilitators have an open and flexible approach to pricing based on your ability to pay. There must be a fair exchange yes, or else there is no real sense of value or fulfillment for both parties. But don't let any preconceived idea of price put you off.
Countless times, people experiencing life-changing realizations that are utterly invaluable and priceless to them.
Mentoring - email session             - monthly  £ 15
Coaching  - face to face session   - 1h           £ 47                   London
                                                     4 x 1h      £  165                London
Psychic & Spiritual Self Development Journey      Course
7 weeks/ 2h or drop in classes
Journey of Awakening & Activating Your Light Body               
The Light Body- light within- the light of awareness within all beings that is our true essence.
The ancient Masters on Earth have passed many teachings through traditions or writings. Some of those writings have survived until today, yet many of them become religious or dogma, and their true essence has been lost.
The Course intention is to unfold and use those ancient truths, assisting you in applying this wisdom, which will open your heart, awake and activate your Light Body as you walk your spiritual path.
The teachings will help you realize the need for external tools and to rely on your own Divine connections as a True Source of inspirations and guidance.
Travel Divine Spiral through Sacred Geometry to open the heart and move more deeply into understanding of the infinitive nature of consciousness. I am offering a guidance to help seekers see themselves clearly, love and accept themselves and others, experience true meaning of infinitive consciousness and encourage spiritual growth that is unique to each soul individual.
Accelerate the journey into wholeness, focusing and nourishing an integrate process within any part of you that you might still perceive as 'separate'
Explore balanced and grounded approach to a personal transformation
Nurture your qualities and talents
Unfold Divine nature of your consciousness
Profound inner journey to reconnect with your True self
Release stored blockages in the body, mind and emotions
Tap into deep personal integration
If this course is for you, you are aware that you have a higher self and soul and would like to strengthen your connection to them. You are interested in developing your psychic abilities and in becoming more aware of subtle energies and how to work with them. You have an interest in experiencing expanded states of consciousness that bring clarity, new ideas, and insights. You believe that you can create your own reality, and are interested in becoming more skilled at creating the reality you want.
You know you have a mission, something you came to do, although you may not yet know what it is. You want to fulfill more of your higher purpose, and know more about what your life purpose is. You may be sensitive to people's energy, and you would like to learn ways to be at choice about what energies you are affected by. You are willing to let go of those things that no longer serve your higher purpose, and are actively seeking to manifest those things that do. You believe you deserve to have a wonderful, joyful, abundant life.
This course has been designed for those of you who want to experience expanded states of consciousness and to grow spiritually. This course program will teach you how to sense the subtle energies of your soul and the soul plane, and to learn how to transform your life with light in a balanced, integrated way.
The Course will lead you through processes to transform your personality, to open the channel to your higher self and guide, to discover your life purpose, and more.
Spiritual growth is about being open to all Truths. An authentic spiritual path is usually walked alone, with gentle guidance along the way.
Take a journey and gain insights of:
Spiritual Awakening Gateways
Opening, Grounding & Protection
Meditation
Chakras & Aura
Psychic Senses
Cards & Flowers Reading
Sacred Geometry
Pranayama
Spiritual Guides
and much more
7 weeks                                                                £ 99 ( 7 pm - 9 pm weekdays)
                                                                             £ 88 Concession
Drop in classes                                                    £15
                                                                             £11 Concession
Spiritual Circle
Sacred Sounds, Divine Light Body Activation & Healing Ceremony
Activate, Heal, Rise your Vibrations & Reconnect through healing sessions of Divine Light Body Sacred Ceremony.
Discover the healing and transformational power of Divine Light and Sacred Sounds frequencies, designed to help us raise our consciousness and awareness vibration to ascension of higher paradigm. Integrate with the Higher Vibrations and the Universal Energies.
All physical matter is in a constant state of vibration, and everything emanates sound (even if it's not audible to the human ear). Our physical bodies are really a symphony of different sounds created by the functioning of our biological system. In its state of optimum health our bodies are harmoniously aligned with their original blueprint of creation.
Knowing that every organ and every individual cell absorbs and emits sound, it is easy to understand that each also has its own optimum state of vibrational frequency (resonance): its highest state of health.
With sickness or disfunction the vibration of the sound changes and the afflicted part of the body part moves into a state of disharmony. Through sound, it is possible to apply harmonizing vibrations which will cause the body to become in tune again.
So with this understanding we can see that the different parts of our physical and energetic bodies all have their individual frequencies of optimum resonance (perfect health), and how significant specific sounds and frequencies can be when used as healing tools.
These ancient tones each resonate at a specific frequency found within our original Divine blueprint.
Exposing ourselves to these frequencies can help our bodies, cells and DNA come back into balance and alignment.
Listening to these tones allows the body and energetic system to absorb and remember its original blueprint, helping us return to our highest potential of vitality and awareness.
These original frequencies are believed to be effective in:
turning grief to joy
undoing situations & facilitating change
helping a person connect with Source
bringing forth miracles & repairing DNA
connecting with spiritual family & understanding relationships
becoming more expressive to solve problem situations
awakening intuition & returning to spiritual order
Through sound, these tones can assist energy channels to stay open and keep the life forces (Chi) flowing freely through the chakra system.
Vocalization + Visualization = Manifestation
 
Rediscover Ancient Frequencies Healing through Sound, experience energy frequencies which will transform you through vibrational shifts and healing, that will assist you with personal and planetary activation
On the Event you will experience:
Opening
Heart Attunment
Meditation
Energy Healing, Activation & Integration
Inner Peace Expansion
Rising DNA Vibrations
Unfolding Authentic Beingness
Sacred Sound & Vision Healing
Light Language Awakening Vibrations
Pure Divine Light Healing Frequency
Realignment with the Universe
Closing
Healing Session                                               7 pm - 9 pm weekdays
                                                                         £10/ Concession £7   
Venue: London
Sacred Geometry Healing Ceremony Frequencies                    Workshop
The Sacred Geometry Template Healing- is a coded ceremonial experience of a visual and interactive event  that initiates transformation through equilibrium of sound, form and consciousness, using natural resonance with the 5 Elements and Sacred Geometry, will result in reconnection circuits of life force permanently. Re- embracing electromagnetically your field of awareness into the holistic space time process, these codes reconnect the energetic delivery system of Source Consciousness.
This Divine enters the human field and initiates transformation, activating a disconnection from the dualistic ideology of prejudice, separation and fear-based perception of the present global situation and allow for the shift.
Interacting and participating in The Template Ceremony you are allowing the coded, visuals templates to imprint your DNA and the integrity of the sonic spoken code to resonate with your receptors.
Circuits provide the pathways for the subtle energy supply that activates the chakra system and animates the Human being on every level.
During the Ceremony the 12 circuits are reconnected via the 5 elements (water, air, earth, fire and ether) and the resonant harmonic code.
The Water Circuits are blocked by guilt, regret and anger as a result of trauma during birth and childhood.
Reconnecting these circuits clears those emotions, liberating relationships from co- dependency.
Reconnecting the Thymus circuit activates the T cells that regulate the immune system.
Through the reconnection of the Air Circuits the pineal will begin to rejuvenate full capacity to transmit light-encoded data and reactivating DNA.
Reconnecting the Earth Circuits will create the neuro-pathways that support our move away from emotional, mental and chemical addictions, stabilizing the deprogramming process.
The reconnection of the Fire Circuits dispels the hypnotic amnesia and the burden of existential fear which has made Humanity easy to control, awakening the fearless self.
The Ether Circuits Ceremony initiates true self acceptance and authenticity through the courage and transform shadow of the individual, establishes freedom and respect.
 Sacred Geometry Healing Frequencies
Reconnect to the Source
Transform relationships (redistributing the balance of power and redefining childhood issues)
Release and transmute deep rooted emotions (fear, shame, guilt, anger)
Promote co- creative empowerment and feeling of deeply grounded and fully embodied
Has positive effects on the immune system
Heal your ancestral line as you restore your DNA
Awake, Liberate and Empower
You will enter upon a journey of healing, forgiveness and remembrance, accelerating your path towards co- creative unconditional love.
Become the portal through which Divine Consciousness flows.
On the Workshop you will experience:
Opening, Grounding & Cleansing
Tuning In
Meditation & Attunment
Sacred Geometry Healing Wisdom
Closing
Awake, Empower, Heal, Initiate and Transform through Ancient Wisdom and the Essence of the Heart Pure Spirit.
Half day Event:
12 - 3 pm Sunday                                       £ 20
                                                                   £ 15 Concessions
Sacred Tours date coming soon. Stay tuned.
Gift Vouchers Available
Give the gift of healing to
your Family and Friends
All healings and events are held in London, UK. The venue address will be provided upon scheduling an appointment.
Arrive 10 minutes early for ceremonies and healing sessions.
Allow 48h for cancellation.
Since ancient times peoples have carried and preserved knowledge of the ways of living in harmony with Nature (health) and in alignment with one's true purpose (our potential). These teachings have been passed down through generations and provide us with a way to reconnect with the inherent purity and light within each of us; integrating awareness, clear perception, knowledge and responsibility - to live impeccably, harmonious with Creation.
Through unmasking the internal blockages and layers of restrictive conditioning, beliefs, negative tendencies and imprints we can get to the roots of what causes disharmonious experiences, stress, dis-ease, and dysfunctional behavioural patterns. As these imbalances dissolve, life effortlessly become more wholesome and balanced united in body, mind and heart.
Healing is the journey of uncovering where and why we have blocked the pure energy of love within our hearts, through the distortions of fear, denial and misperceptions, and to return once again to our true nature - in alignment with the calling of our individual souls.
As we clear, release, take responsibility and resolve within, everything else responds - the mind becomes calm, the body is able to heal itself; we feel more at peace and by reflection, our relationships with others and the natural world become more harmonious, resonating with the light that we emanate from the hearts.
Frequency of the Healings will resonate with the body, mind and spirit, they might be a regular or when needed. 
Sessions are available in London. For more information, or to organize a visit to your area, please contact me